By Charles.Chen |
04
August 2021 |
0
Comments
Ackerman Robot kit [WHDPAKM1RPSE]
Introduction:
Ackerman smart car, based on Raspberry Pi 4B and STM32, is equipped with
depth camera Astra Pro, PRLADIR A1M8 and high-precision encoder. Through it,
you can learn how to run ROS on Raspberry Pi 4B, how to run FreeRTOS on
STM32F4, and learn to use depth camera and lidar as eyes to realize a
high-performance artificial intelligence car.
For more detail, it is recommended to watch
[1. Car Hardware Introduction and Remote Control Tutorial Video].
Quick Start:

1. Watch Ackerman smart car assembly video to learn how to assemble.
    link:
2. Even though we have conducted rigorous testing before shipment, 
    it is still recommended that you connect each electronic part 
    first,power on and check whether they are all working properly 
    before assembling.

How to DIY:
When you encounter problems in DIY building software and hardware
environment, porting and updating source code, you can find
solutions in the "FAQs and Bug Solving Tutorials" under the root
directory and the [1.Ubuntu Configuration Tutorials] under the
[3.ROS Development Manual].
Basic Study Guide:
If the control related basis is relatively weak, it is recommended
to read [4. Motor Control Fundamentals Video Tutorial] first.
If you have some basic knowledge of smart car, you can directly
watch [2.ROS car video tutorial].
If you find it time-consuming to watch the video, you can directly
read [3.ROS Development Manual].[3.ROS Application Video Tutorial]
under [STM32 code Development and ROS Function Tutorial],there
is a Quick Use Tutorial, you can use ROS 100% smoothly according
to this tutorial, and there is a must see tutorial for learning ROS.
ROS development manual :
If you don't have a lot of ideas about Ubuntu, you are advised to check out
[1.Ubuntu Configuration Tutorials] and [4.ROS Minimalist Concepts Basics].
Then take a look at [2.STM32 Sport Chassis Development Manual] to have a full
understanding of the bottom part of the car,The last point is [3.ROS
Development Tutorial]. After going through this suggestion roughly, read it
while operating.


Tutorial
1. How to install
(vedio) : https://www.youtube.com/watch?v=E4V1ooquCyI
(PDF): https://drive.google.com/file/d/14u2NEEdwrnxPK-QeT6o3H-gokFUcXR_e/view?usp=sharing
2. Datasheet , Manual, Software and Demo.
https://drive.google.com/drive/folders/1f0IE90V8D43dIl_JcSC8CCmzOYB0fgJy?usp=sharing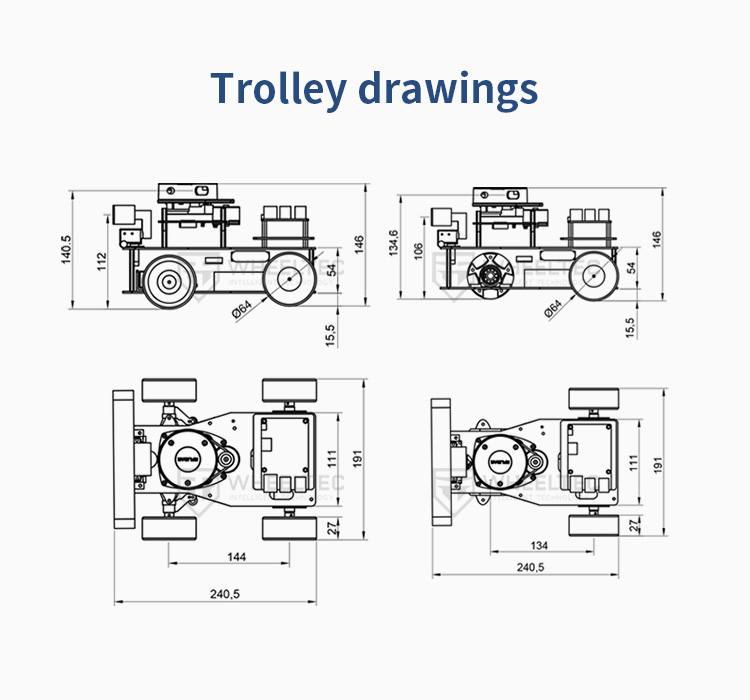 Leave a Reply
Your email address will not be published.Required fields are marked. *